Blog
Details

Hits: 1400
Sales Update For Your Area - Heavitree, Exeter
Heavitree Property Prices - data released for 2018
Most of the sales in Heavitree over the past year were terraced properties which on average sold for £271,484. Flats had an average sold price of £155,077 and semi-detached properties averaged at £298,521.
Heavitree, with an overall average price of £248,313 was cheaper than nearby Exeter (£286,883), St. Leonards (£415,335) and Pennsylvania (£268,829).
In the past year house prices in Heavitree were 3% up on the year before and 5% up on 2016 when they averaged at £237,040.
Click below to follow us on social media for further updates...
Details

Hits: 1773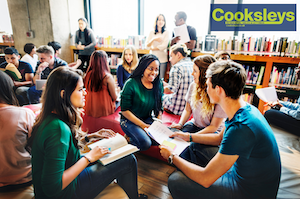 After a very busy summer period at the end of July, seeing all the students leaving due to the end of the academic year and checking all of the properties out, plus preparing the properties for the new students to arrive at the beginning of September and making sure they all settle in through September, we have now entered the period of preparing for the new letting season which begins in November for the academic year 2019/20.
We have had more enquiries from student landlords in the past two months than ever before, asking us to help them find students and to manage their properties on their behalf. If there is anybody else that is looking to rent their student properties out, who have not yet contacted us, we would love to hear from you. We'd appreciate it if you could do this as a matter of urgency though, due to the fact that we are only three weeks away from the letting season.
This is in addition to our normal professional lets that we deal with on a month to month basis. I can also report that the last quarter has been the busiest during this year; this is excluding the student properties. However, if you have any other properties that you are considering letting, we would be happy to hear from you too.
Finally, if anyone is confused with the new regulations that were brought in on the 1st October 2018, relating to HMO's, please contact us. We'll be happy to advise you on this important matter.
Details

Hits: 1975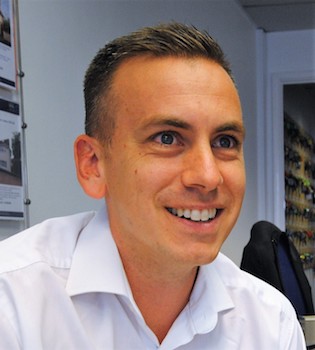 I informed you at the end of my July news letter that there would be interesting news about Cooksleys Sales, I am now in a position to confirm that Duncan Medlock has purchased the sales side of Cooksleys which completed the 1st of September.
Duncan has over 15 years of experience in the business and has already made an impact in the sales market with new ideas and a refreshing outlook on the sales.  Duncan along with his wife and 4 children live in the Pennsylvania area of Exeter and are heavily involved in the local community
If any of you are wondering about the property that I emailed out last month to potential investors, thank you for all of those that responded and showed interest just to keep you updated Duncan has now agreed a sale on that property, we will obviously keep you updated with any other investment properties that might be of interest to you.
If you have any questions about the Exeter property market please feel free to contact Duncan for an informal chat or if you would prefer to email him his email address is This email address is being protected from spambots. You need JavaScript enabled to view it.
Details

Hits: 1525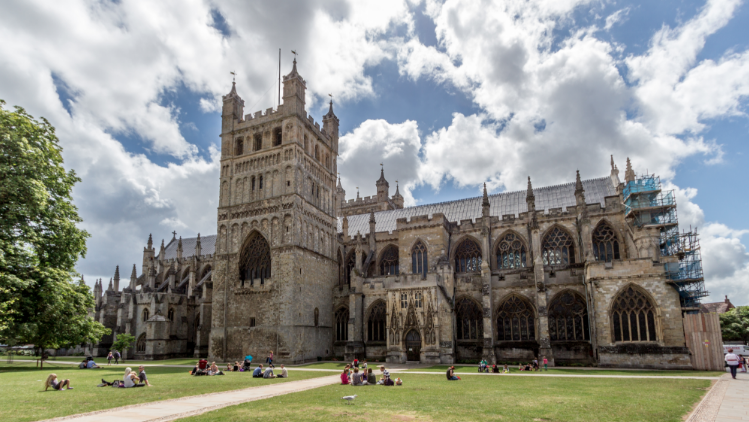 After a fairly slow start to the year and tenants staying put, the last six weeks have certainly picked up; we think the weather might have had something to do with this. We're seeing a lot of activity in the rental sector and very strong demand for all types of properties between one and three bedrooms.
I would say over the past month, we are typically letting a new property coming onto the market, within three to four days; with an average of 8 to 10 viewings. The advantage of this for Landlords, is that we've also been able to pick the right tenant for the property.
Also, we're extremely short of properties. So, if you have a property which is due to come onto the market or know of someone whose property is due to come onto the market, we would be delighted to hear from you, as we have a large number of applicants waiting.
In the student sector, graduation is the week after next, so we are busily getting ready for the turnaround and also, and this may surprise you, getting ready for the re-letting season which will come into force in late October. If you're looking to contact us with reference to us letting your student house for the next academic year 2019/20, please contact us now and don't leave it until October, when your new tenants have moved in; it's better to have the property prepared with the full details and photos done, whilst the property is empty during the summer months.
Next month's newsletter will be about some exciting developments in our Sales Department.
Archived blog posts