Blog
Details

Hits: 1546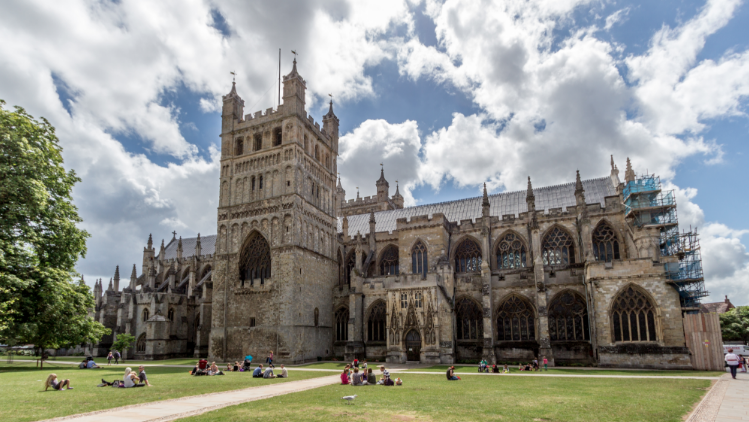 After a fairly slow start to the year and tenants staying put, the last six weeks have certainly picked up; we think the weather might have had something to do with this. We're seeing a lot of activity in the rental sector and very strong demand for all types of properties between one and three bedrooms.
I would say over the past month, we are typically letting a new property coming onto the market, within three to four days; with an average of 8 to 10 viewings. The advantage of this for Landlords, is that we've also been able to pick the right tenant for the property.
Also, we're extremely short of properties. So, if you have a property which is due to come onto the market or know of someone whose property is due to come onto the market, we would be delighted to hear from you, as we have a large number of applicants waiting.
In the student sector, graduation is the week after next, so we are busily getting ready for the turnaround and also, and this may surprise you, getting ready for the re-letting season which will come into force in late October. If you're looking to contact us with reference to us letting your student house for the next academic year 2019/20, please contact us now and don't leave it until October, when your new tenants have moved in; it's better to have the property prepared with the full details and photos done, whilst the property is empty during the summer months.
Next month's newsletter will be about some exciting developments in our Sales Department.
Details

Hits: 1599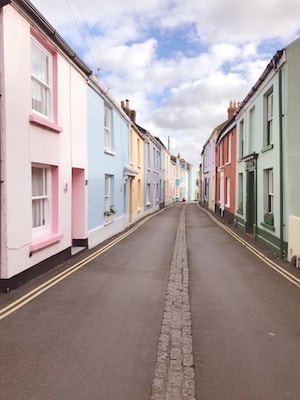 Hopefully we keep this improving weather, and everybody is looking forward to a sunny bank holiday weekend!!
We have seen a fairly slow start on the rental market this year. I feel it is down to a number of reasons; firstly, that the weather has been so wet in the first few months of the year and that has not motivated people to move. 
On the plus side for all landlords, this means that you are not experiencing any voids, as we have seen year on year tenants staying longer.  I would estimate the average tenancy is now in the region of 3 years.
Here are a couple of other things that have come up since the last newsletter.
The Tenant Fee Ban
The tenant fee ban has, at the beginning of this week, been passed through Parliament to make it law. The time frame for this will be between seven and nine months, so realistically, it will be the early part of 2019.
The implication for this will be the only thing that a landlord will need to charge tenants for is if they request to change a contract during a fixed term, if they've locked themselves out, or lost their keys.
This will mean from early 2019, all costs relating to a new tenancy will have to be covered by the landlord/landlady. We currently charge the tenant for part of the administration of a new tenancy, referencing cost and right to rent checks.
HMO Licensing
The useful bit of information I am hearing from Exeter City Council, is that they are intending to licence all small HMO's, to extend the licence to properties that include 2 storey HMO's and ones with three or more unrelated people in.
I will again keep you updated but it is looking like it will come into force in October this year.  I have no further details on this at present, but I imagine that it would be the same licence as the larger HMO's where it is a licence that is renewable every 5 years.
Details

Hits: 1543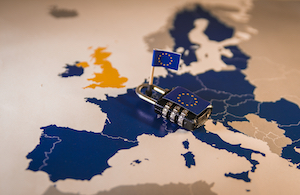 I would imagine some of you have heard this being bandied around in different industries and professions over the past few months. 
As I said in my last newsletter, I attended a day's course on GDPR last month. The reason for the change in regulation is as the world has moved on and we are doing more and more on the internet, we are seeing more and more of people's personal information being breached. This is to get companies to be more thoughtful in how they securely keep peoples details and make sure where possible, they are secure.
I'm sure you're thinking whilst reading this… "how are Cooksleys storing any data which we have on ourselves"? I can ensure you we have always done our best to keep clients sensitive information, as secure as possible. Any paper information, once it is no longer needed, has always been shredded and information on our data base is backed up on a daily basis on a separate hard drive and kept in a safe.
Our IT Company will also be putting procedures in place to delete information off the database when there is no longer any reason to have it any more. You will find some of my non-managed landlords being asked for information a second time when you come back to us, so when we do this in the future, it is not because we are not being efficient, we're obviously getting rid of your sensitive information and, asking you to resupply it when we need it again in the future.
We're keeping all of our managed landlords up to date with GDPR but if you manage the property yourselves, you have a responsibility to look into complying with the new regulations.
If any of you have any questions in relation to GDPR, please do not hesitate to give us a call. We'll be delighted to answer those queries or to find the answer out for you.
Details

Hits: 1494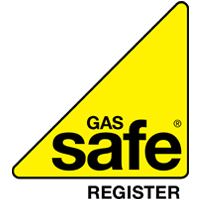 This newsletter was going to be on the new Data Protection Regulations coming in to force in May but, the course date has changed, and I will now be attending this next week.  For this newsletter I will be revisiting Gas Safety Certificates.
Details

Hits: 2105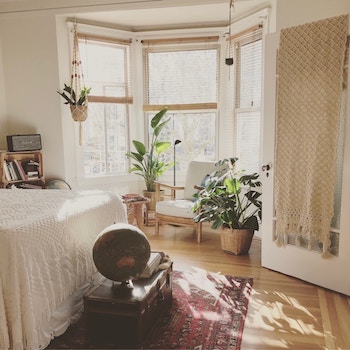 This is a very important area of what we do; the Marketing of your property and the right way to market your property, which enables us to find you the right tenants.
The world has changed so much in the last 10 to 15 years. As an example, our busiest day in the office 15 years ago would have been a Saturday, as the majority of people worked Monday to Friday and came in looking for properties on a Saturday. I would say now that Saturday is the quietest day of the week due to changing work patterns.
Archived blog posts