Blog
Details

Hits: 989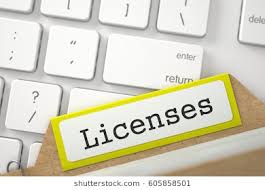 UP AND COMING LICENCING FOR LANDLORDS
With the tenant's fee ban coming in to force in a few weeks, coming on to the next update for you which we made you aware of last year is the licencing for landlords. This has been through parliament and we believe that very soon we will have a date that it will come in, which we believe will probably be the end of this year early 2020.
The impact for anybody who we manage their properties is good news we are a licenced agent and you will be covered under the new licencing without you needing to do anything at all.
For non managed landlords this is something that you will all need to look into. The impact will be that you will need to be licenced by the government, pay a fee for this unfortunately we don't know what this will be yet and to go on a course to be a fit and proper person.
The thinking behind this is that landlords that let their properties out to tenants, the government wish that tenants have the same rights whether a lettings agent manages the property or the landlord. Currently if the tenant is unhappy with the service they are receiving and its managed by an agent they have access to a redress scheme, if a landlord is managing it themselves, they currently don't. By licencing each individual landlord, they will be tested and qualified, the tenant would then have a right to go to a redress scheme if they were unhappy about the level of service they are receiving.
If any of the non-managed landlords wish to have a meeting or a discussion with us about this please feel free to contact me, as I do think this is going to be a game change in the market moving forward.
Details

Hits: 1133
Sales Update For Your Area - Heavitree, Exeter
Heavitree Property Prices - data released for 2018
Most of the sales in Heavitree over the past year were terraced properties which on average sold for £271,484. Flats had an average sold price of £155,077 and semi-detached properties averaged at £298,521.
Heavitree, with an overall average price of £248,313 was cheaper than nearby Exeter (£286,883), St. Leonards (£415,335) and Pennsylvania (£268,829).
In the past year house prices in Heavitree were 3% up on the year before and 5% up on 2016 when they averaged at £237,040.
Click below to follow us on social media for further updates...
Details

Hits: 1478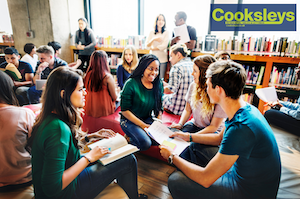 After a very busy summer period at the end of July, seeing all the students leaving due to the end of the academic year and checking all of the properties out, plus preparing the properties for the new students to arrive at the beginning of September and making sure they all settle in through September, we have now entered the period of preparing for the new letting season which begins in November for the academic year 2019/20.
We have had more enquiries from student landlords in the past two months than ever before, asking us to help them find students and to manage their properties on their behalf. If there is anybody else that is looking to rent their student properties out, who have not yet contacted us, we would love to hear from you. We'd appreciate it if you could do this as a matter of urgency though, due to the fact that we are only three weeks away from the letting season.
This is in addition to our normal professional lets that we deal with on a month to month basis. I can also report that the last quarter has been the busiest during this year; this is excluding the student properties. However, if you have any other properties that you are considering letting, we would be happy to hear from you too.
Finally, if anyone is confused with the new regulations that were brought in on the 1st October 2018, relating to HMO's, please contact us. We'll be happy to advise you on this important matter.
Archived blog posts