Blog
Details

Hits: 272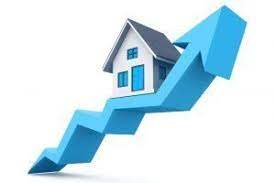 Rental market momentum is building
One big piece of news from this month's RICS report is the uptick in landlord instructions. A total of +6% of contributors noted that they had experienced more landlords advertising rental properties in July, which is the first positive reading since 2016.
Over recent years, a number of changes have begun to affect some parts of the rental market. One major shift came from the introduction of Section 24, which changed some landlords' tax bills. There's also greater regulation in the market, such as more licensing schemes and new minimum requirements for some properties. Some of these changes have been good for the sector, improving standards in many properties. However, they have led a number of landlords to look to diversify, perhaps away from traditional buy-to-let.
On the tenant side, there's been a "firm recovery", according to +35% of surveyors. Tenant demand has increased for a third consecutive month, a significant recovery from the previous quarter. Looking to the future, +20% of respondents expect the market and rental prices to grow over the next year.
According to Elisabeth Kohlbach, CEO of Skwire, the rental market is the most positive area of  housing 
Details

Hits: 340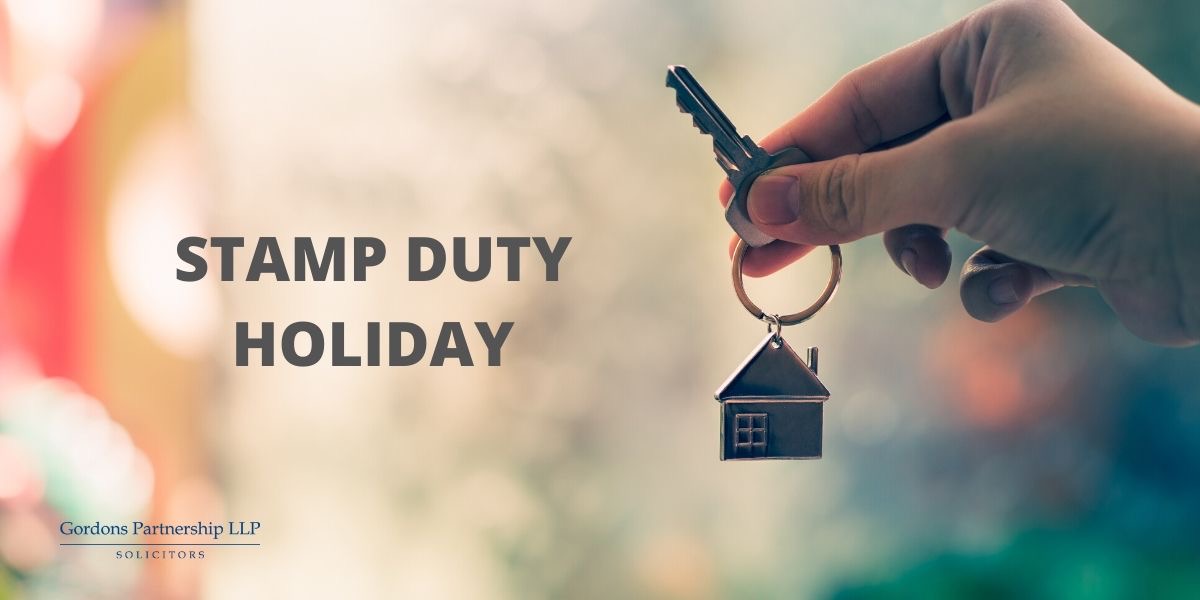 Property investors have been urged to take advantage of Rishi Sunak's stamp duty holiday by expanding their portfolios.
Buy-to-let broker Mortgages for Business recommended for investors to buy quickly before the likes of second steppers are able to do the same.
The cut could benefit sellers as much as buyers, as they could take advantage of increased demand to raise prices.
Steve Olejnik, managing director of Mortgages for Business, said: "Clearly, landlords need to take advantage of the stamp duty holiday before the window closes in March next year.
"Property investors are in a better position to qualify for a mortgage now that reduced stamp tax allows them to wield a larger deposit.
"Furthermore, if the measures Rishi Sunak has put in place underpin property values, the cut will help those looking to remortgage as well.
"Less obviously, landlords may not appreciate they need to act while they are well-placed to move in a way that owner-occupiers are not.
"We know property investors have been remortgaging with a view to picking up some bargains. Owner occupiers have not been doing the same.
"Landlords have been preparing since the start of the lockdown, remortgaging to enlarge potential war chests with an eye on bagging bargains in the future.
"First-time-byers don't have that flexibility and owner-occupiers haven't been remortgaging in the same way. That means landlords are currently very well-placed to seize the day.
"But that advantage won't last forever. That's why smart investors will start expanding their portfolios immediately, rather than waiting and then scrambling to try to do deals at the last minute."
Some 46% of landlords had been increasing the size of their loans – significantly higher than the long-term average of 38%.
Property investors must expand their portfolios sooner, rather later, according to Mortgages for Business.
The chancellor has lifted the threshold at which stamp duty kicks in from £125,000 to £500,000 in England and Northern Ireland until March 2021.
Details

Hits: 372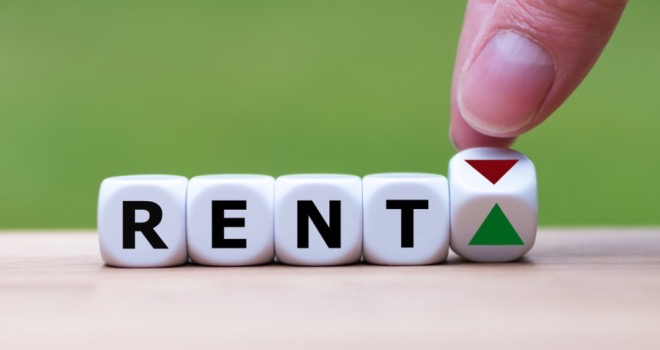 Surging tenant demand sees rents rise and voids fall 
Newly released figures from Goodlord havRe revealed that lettings market activity throughout June was significantly higher than recorded at the same time last year. As a result, rental costs are rising in the majority of regions and void periods are coming down, as tenants compete for new properties and the industry continues to see unprecedented demand after months of inactivity. Overall, the average cost of rent has risen by an average of 3% across the eight regions monitored. The biggest rise was seen in the South West, which saw average prices increase by 11% - from £859 per month to £965. Wales wasn't far behind, posting a 9% rise in average rental costs. The only region which saw a dip in prices was the East Midlands, which saw average rental costs decrease by 4% - from £825 to £795. The UK average rental cost, per property, now stands at £892.72 per month. This is up from £862.48 in May. Void periods dropped in five out of eight regions monitored, as the market caught up to demand following the lifting of lockdown rules. The biggest drop came in the North East, with voids reducing from 29 to 17 days on average. A similarly large decrease came in the South West, where void periods dropped from 23 to 12 days. This reflects the increase in rental prices across the South West region. Drops in void periods were also recorded in the South West and the North West. It was a different picture elsewhere, however, with increases in void periods in the East Midlands, Greater London and the West Midlands. After a huge number of new tenancy applications were received during May, June saw that demand translates into completed lets. The number of completed lets stayed above 2019 averages for all but six days of June, marking an extremely busy month for the industry. The busiest day of the month was Wednesday 10th June, when the number of completed lets was 24% higher than the same day in 2019. New applications also remained steady. Each day in June saw new tenancy applications remain above 90% of 2019 levels. At the peak of the crisis, they dropped to a low of 28%.
Details

Hits: 525
Some interesting statistics on the rental market……
4.6 million households now live in the private rented sector, and their property is increasingly home for longer.from the recently-released English Housing Survey indicates the average number of years a private sector tenant has been in their current home is 4.4 years, up from 3.7 years back in 2010/11.
Over half (56%) of renters plan to purchase a property in the future, however this proportion is the lowest in over a decade. More than a quarter (28%) of tenants have lived in the private rented sector for over a decade and four in ten don't expect to buy within the next five years.
Affordability, flexibility and a lifestyle choice are just some reasons why people choose to rent. A raft of government legislation over recent years has focused on improving standards for tenants in the sector, with more announcements expected in the March 2020 Budget.
Details

Hits: 590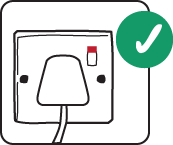 The Electrical Safety Standards in the Private Rented Sector (England) Regulations 2020 will apply to new tenancies from 1st July 2020 and to existing tenancies from 1st April 2021. The new regulations require landlords to ensure that all electrical installations in their rental properties are inspected and tested by a qualified person every five years. Reports of each inspection to be supplied to all tenants of the property within 28 days of the inspection, and retained by the landlord until the next inspection takes place. Breaches of the regulations could result in financial penalties of up to £30,000.
Inspections and tests
Under the regulations, landlords need to ensure that:
Electrical safety standards are met during any period when the residential premises are occupied by a specified tenancy.
Every electrical installation in the residential premises is inspected and tested by a qualified person at regular intervals of at least every five years, or more often if specified in an inspection report. 
The first inspection and testing is carried out either before a tenancy starts for new tenancies or by 1st April 2021 for existing tenancies.
Distribution and retention of reports
Following inspection and testing, landlords will be required to:
Obtain a report from the person who conducted the inspection and test, which gives the results and the date of the next inspection and test.
Supply a copy of the report to each existing tenant of the property within 28 days of the inspection and test. 
Supply a copy of the most recent report to  any new tenant to which the report will apply beforethe tenant moves in and any prospective tenant within 28 days of receiving a written request for it.
supply a copy of the report to the local housing authority within 7 days of receiving a written request for it.
Keep a copy of the report until the next inspection and test is due and give a copy of it to the person who is carrying out the next inspection and test.
Investigative or remedial work
If, after an inspection and test, the report requires further investigative or remedial work to be carried out, the landlord must:
Ensure that further investigative or remedial work is carried out by a qualified person within 28 days, or the period specified in the report if it's less than 28 days.
Obtain written confirmation from a qualified person that the further investigative or remedial work has been carried out and whether the electrical safety standards have been met or if further investigative or remedial work is required.
Supply that written confirmation, together with a copy of the original report which required the further investigative or remedial work, to each existing tenant of the property within 28 days of the further investigative or remedial work being completed.
Supply that written confirmation, together with a copy of the report which required the further investigative or remedial work, to the local housing authority within 28 days of completion of the further investigative or remedial work.
This article is intended as a guide only - it is not exhaustive and should not be considered legal advice. For more information , please refer to the draft legislation atlegislation.gov.uk.
Archived blog posts