Blog
Details

Hits: 212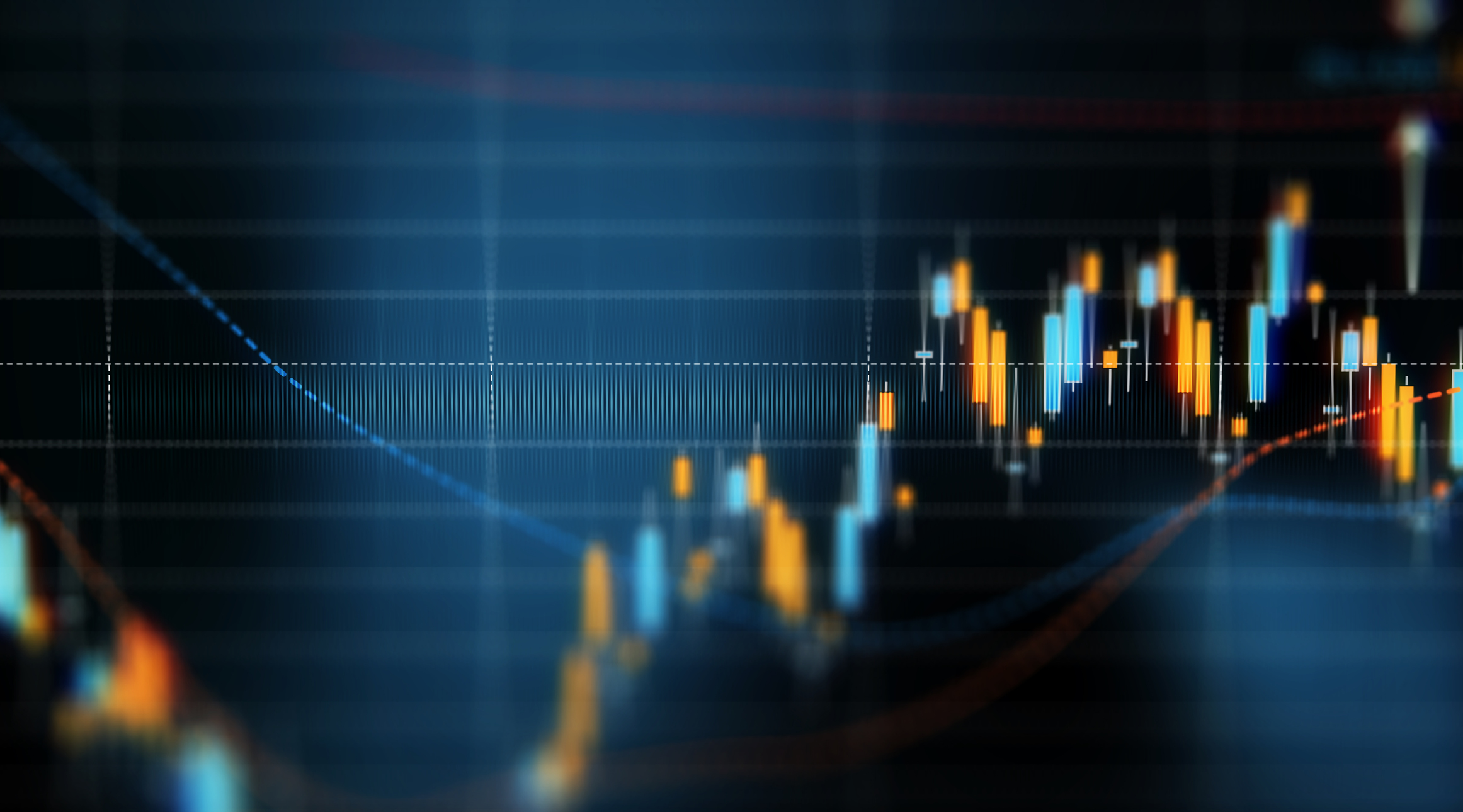 What is the average rental value in the UK?
For March 2021 the data shows that the average rental price for a new tenancy in the UK was £922 per calendar month (pcm), which is up by 3.4% on last year.
Latest Rental Index data: March 2021
The average rent in the UK is now £922, up by 0.8% from last month, and up 3.4% on last year.
When London is excluded, the average rent in the UK is now £847 which is up 0.8% on last month and 6.8% on last year.
Ten of the Twelve regions showed an increase in annual variance, with the largest, as last month, being the East Midlands at 10.5%.
The South West shows the highest yearly increase of 8% between January 2020 and January 2021.
Average rents in London are down YOY, showing a 5.2% fall between March 2020 and March 2021; this is the tenth decrease in annual variance in subsequent months.
However, the average rental value in London (£1,586) was still 87.2% higher than the rest of the UK excluding London (£847).
Details

Hits: 280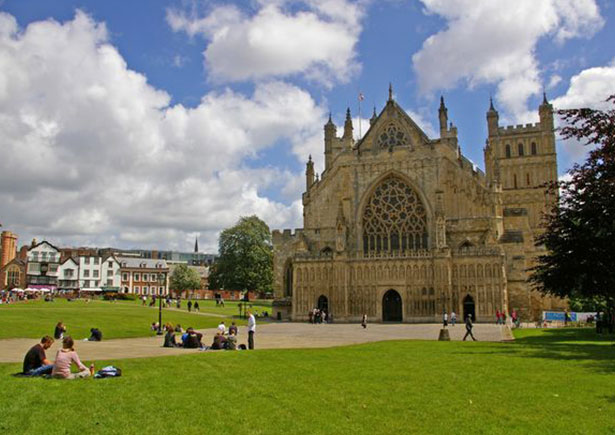 Once upon a time, Exeter was the sort of place that didn't have much to offer the property investor. It was a sleepy, behind-the-times backwater where nothing much happened.
But today it's a different story! Exeter has undergone a transformation over the last couple of decades. It has attracted new industries, new jobs and developed a thriving economy. It's gained a reputation as a vibrant, fashionable place to live and work. So today, Exeter is JUST the sort of place that you SHOULD consider for property investment.
Exeter is a fast-growing city, boding well for property investors and buy to let landlords. The current population is around 130,000 – with 470,000 people in the travel-to-work area. Forecasts say another 25,000 people could be living here by 2030.
Exeter has an exciting Livable City Plan – a 20-year vision to build 12,000 new houses, improve Exeter's infrastructure and position Exeter as a compact global city.
Exeter's economy is based around services and new, emerging knowledge-based industries that offer well-paid jobs. Key employment sectors include public services, health, education, retail, distribution, research and development. Exeter is also a sizable tech hub providing 10,000 tech jobs.
In fact, Exeter overall has the sixth-highest employment level in the country.
According to EY's 'UK Regional Economic Forecast' Exeter is set to be one of the UK's fastest-growing cities over the next three years. Exeter's growth forecast at 1.8% makes it the fastest-growing regional city after Bristol, Reading, Manchester and even booming Birmingham.
Exeter has seen huge commercial development over the last few years, to accommodate new businesses and new jobs. Exeter Science Park, where 3,000 people will eventually work, opened in 2015 to attract new businesses in the STEMM sector. The Met Office has its HQ here. Exeter and East Devon Enterprise Zone consist of four development sites – Exeter Science Park, Skypark Exeter, Airpark around Exeter Airport and the new town of Cranbrook.
The University of Exeter has around 22,000 students, so good news for student property investors. Areas which are popular for student property include the city centre, Pennsylvania, Stoke Hill, St. Davids, St. Thomas, Mount Pleasant, St. James, Heavitree, Newtown and St. Leonards. In recent years a lot of PBSA (purpose-built student accommodation) has been built in Exeter too.
Amenities
Exeter benefits from a location that pretty much offers everything – no wonder it has been described as a fantastic place to live! As well as all the usual city amenities Exeter is just 20 minutes to the coast and 20 minutes to the Dartmoor and the rolling Devon countryside. Even London is just two hours away, by the fastest train.
Property Values
Exeter has higher than average property prices. According to Zoopla, the average asking price here is a steep £306,496. However, that doesn't mean Exeter isn't affordable to investors. Look on property portals like Rightmove and Zoopla and you'll find Exeter property prices start from around £90,000.
While property prices in some parts of the country are falling that doesn't seem to be the case in Exeter – making it a good bet for those hoping for long term gains
Rental Demand
Exeter's fast-growing population and rising property values mean that it is unaffordable to many prospective buyers. The positive for buy to let investors, however, is that this helps keep the rental market buoyant.
Details

Hits: 341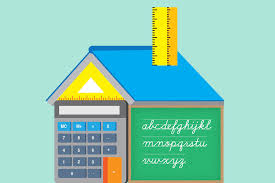 Working and home schooling or maybe just for all of us trying our very best in these times ,every little helps 😉
The Guild of Property Professionals has issued tips for agents and other industry professionals having to cope with working from home and schooling for their children at the same time. Jennifer Scott-Reid, head of employee engagement and development at epropservices - parent company of The Guild - has these tips: -
Routine is key - "Something that most learnt during the mayhem and adjustment we all experienced during the first lockdown was that routine is essential. Children and young adults need routine, structure and boundaries, which is what school normally offers. So, get into a routine and get up and get dressed and start your day with having breakfast together. Be ready to start your planned activities at the same time school would normally start. Make the weekends different and have treat breakfasts like pancakes." -
Create structure - "Let your family help you create the structure for the day and week and schedule it out. Write it down, so everyone who has been involved in the process can see what is going to happen and when. Build in a balance between fun times, learning activities, down time, and family time. The more you plan, the more time you will get. "Ideally, try to maintain regular school hours from home, so that your child doesn't fall out of their existing routine. Then use this as a basis to build in wider activities such as exercise, relaxation time, and moments to be creative together." -
Negotiate with your children - "Those within the property industry are no strangers to negotiations. It is important for children to learn social and life skills. Part of this involves teaching them that if they carry out the tasks they are required to do, they then get the opportunity to do the activities they want to do. "This is negotiation and you need to make sure to keep your end of the bargain, and if they don't then they don't get their choice of activity. Simple yes, easy no – you need to stay strong and consistent, however, if you can negotiate with your children you will teach them a vital life skill." -
Get active - "Use resources like Joe Wicks and schedule a time in the day to do activities together. Schedule time to get out of the house – go for a walk, or to the park, set up an obstacle course in the garden, or scavenger hunt or set activities in discovering nature, or finding how many houses have red doors." -
Schedule creative and fun time - "It is important to find time to be creative outside of schoolwork and computer time. Get books out, coloured pens, counters, blocks, whatever you may have to hand. Make a recipe with your family, work on a puzzle, go on an indoor scavenger hunt. Now's the time to try something new. "You know your children so schedule around their good times, for example if a child concentrates better on schoolwork in the morning make sure you schedule accordingly and have fun time in the afternoons." -
Remember, connection is still key - "Although we need to remain at home and physically distant, we can still be socially close and find separate time to connect with each other. "Setting up virtual play dates on a one-to-one basis, or creating virtual playgrounds, where children can come together to chat or play can also be a way of loosening up the scenario and feeling less alone. This can also be a great way for parents to compare notes and offer support to one another. However, please make sure parental controls are on, and that you remain aware of your child's internet activity and encourage the child to be open with you about any 'new' people trying to make contact." -
Embrace digital tools - "There are some brilliant resources online, so pick the ones that suit you and your children best – don't feel you need to embrace them all. Think of them as a 'pick and mix' tub that you can dip into. "And don't worry if they go on the Xbox or iPad for a couple of hours if you need the time to concentrate for work. Schedule it in to balance it with other activities, and your work schedule."
Do what you can - "Not only is it difficult to juggle working remotely, but adding home-schooling makes it even more difficult. Added to this that a child's attention span is around two to three minutes per year of their age, so it is important to keep your children engaged. "Though it may seem daunting, concentrate on the basics if you are feeling overwhelmed. Talk to your children's teachers about what is achievable and what you can and cannot get done. Everyone's situation is different, and schools will understand that there needs to be flexibility." -
Create everyone's own space - "Everyone needs their own space at times, and it is important that this is respected and created at different times during the day. "Remove distractions and let everyone have a place of their own - a simple space in which they can emote, do inner work, and reflect. Be kind to yourself - "Forget comparing yourself to others and shaming. It is a fictious world on social media – it's not real or realistic
Details

Hits: 381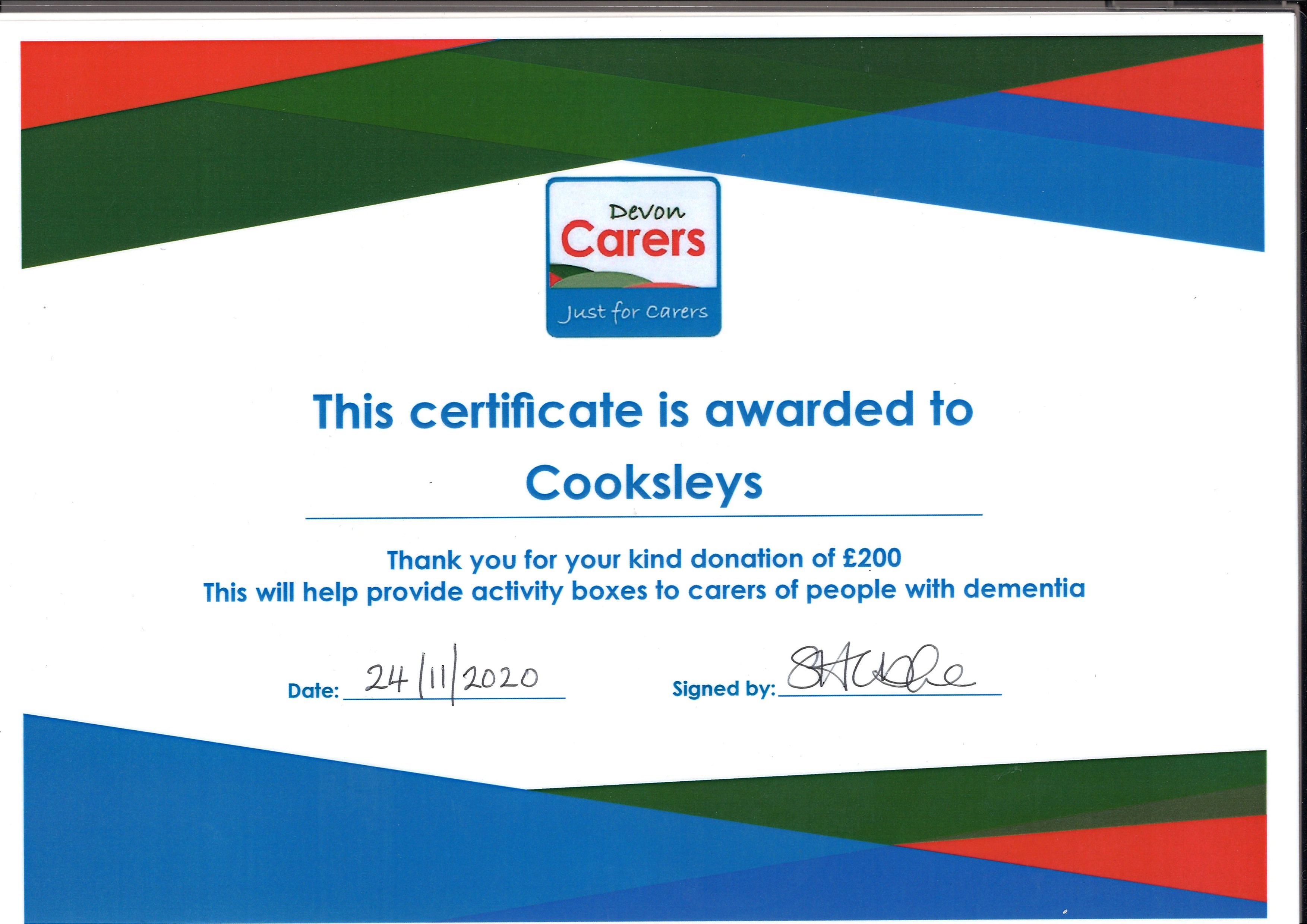 We again this year have chosen to donate to a charity very close to our hearts instead of sending out Christmas cards . We have chosen Devon Carers and we have donated £200 towards this fantastic Charity . Wishing you all a Happy and Healthy Christmas and New Year
Details

Hits: 377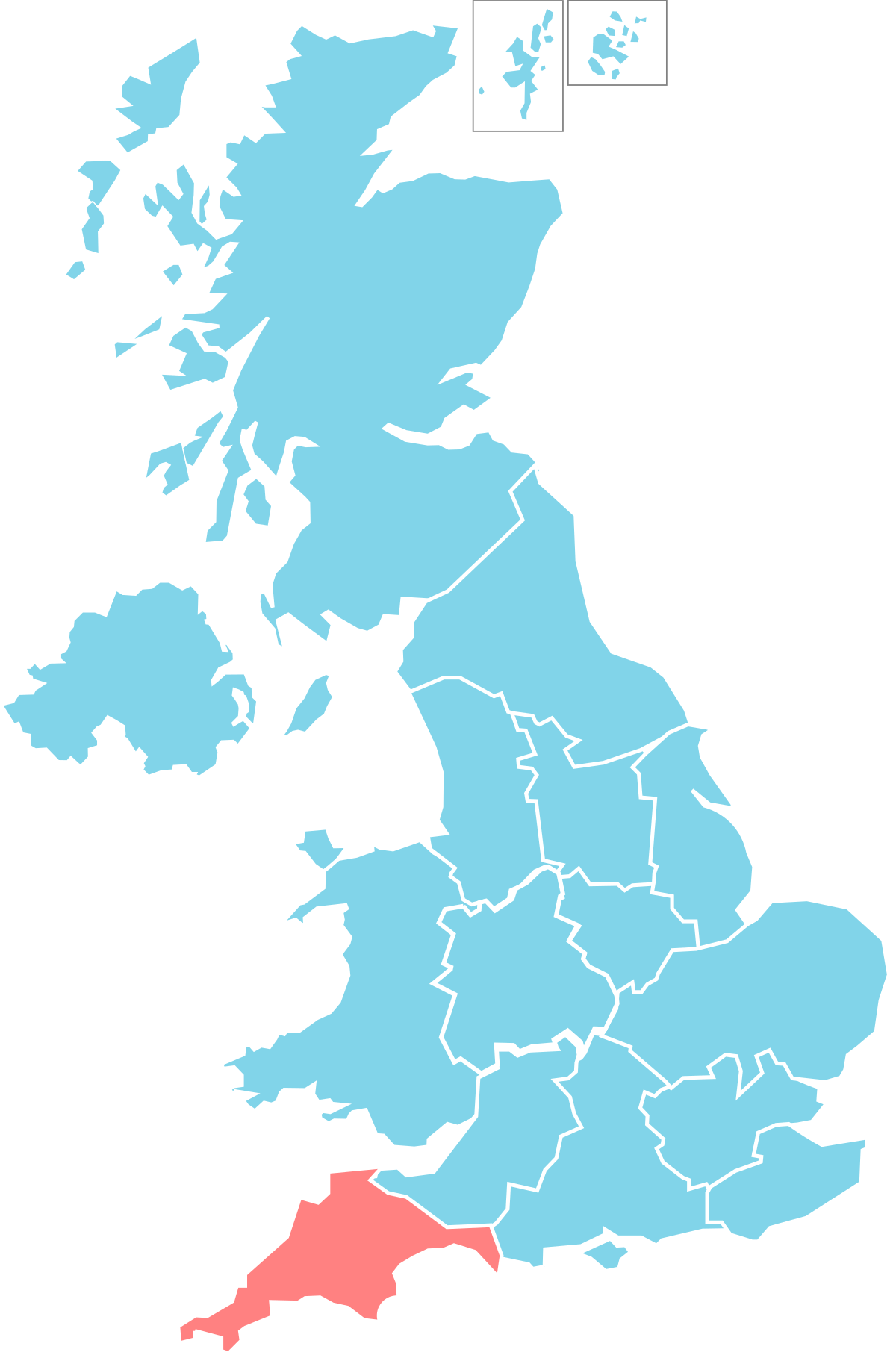 Renters, too, want to head to the hills (and the coast)
After several reports of buyers wanting to leave the big cities and head to less crowded areas like the westcountry, now it appears that the rental market is heading in the same direction. Information collated by the property website Home says:
demand from renters in London, Birmingham and other cities has fallen sharply;
while demand in the south west is rising, pushing rents up 8% in a year;
favourite 'must haves' include a garden or terrace and access to the countryside.
Even before the pandemic the private rental sector was increasing – it's now 20% of all homes in the UK. On top of that, the extra appeal of small cities like Exeter and of rural East Devon make buy to let a more attractive investment now than for many years.
Archived blog posts